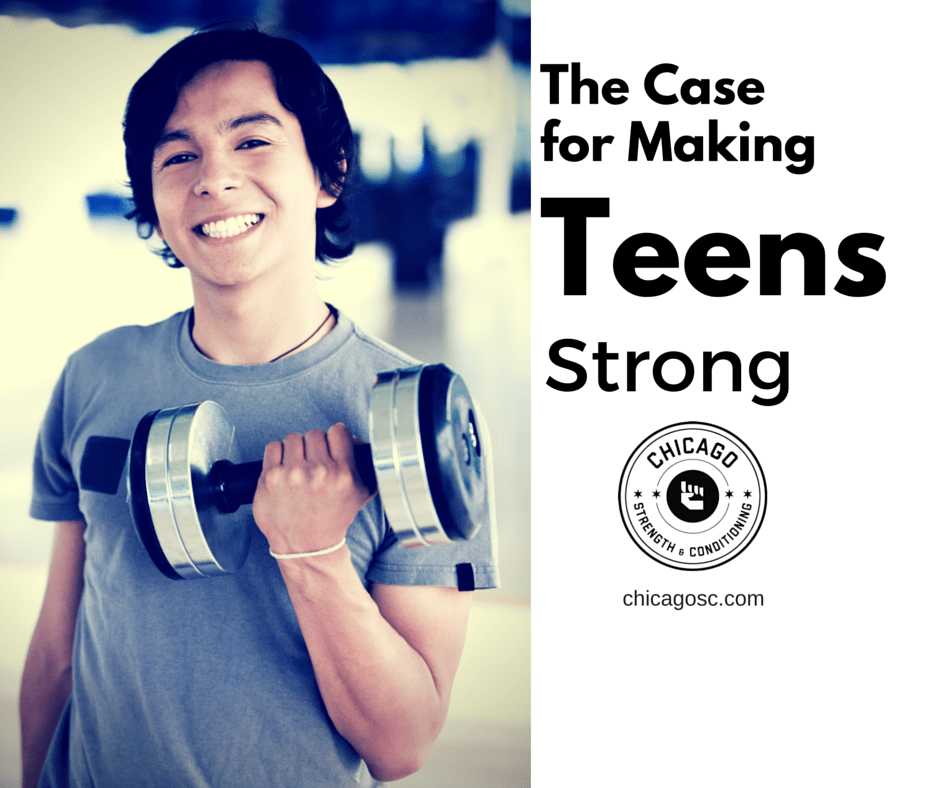 There's this research study being passed around among my fellow strength training coaches. It details the result of a 24 year study of adolescent males and the correlation between strength and mortality rate. The research study was published in The BMJ (formerly the British Medical Journal) and was conducted in Sweden on one million male adolescents ages 16-19. Basically the study concluded that mortality rate due to both cardiovascular disease and suicide in this group was decreased with increased muscular strength. In other words, older male teens were less likely to die of heart disease or suicide if they were stronger.
Let's discuss this a little further. What do we know?
Teens, Depression and Cardiovascular Disease
We know that if you have more muscular strength you're probably involved in sports or exercise of some kind. Exercise makes people feel good because it releases endorphins, dopamine and increases oxygenation. It also can shape your body in a manner that is aesthetically pleasing. Okay, from this we can infer that teens that feel good and like the way they look are perhaps more confident. Lack of confidence and depression are leading factors of suicide so the results of the study are becoming a little more clear.
What else do we know? Exercise is known to decrease cardiovascular disease. If you're interested in reading the study in all it's scientific glory you can read it here.
Now that we've evaluated the research and drawn our own very logical conclusions. Let's talk a little bit about real life.
Dan in Real Life or How a Teen Got Confidence
There's this teenager, let's call him Dan. Dan is 16 years old. Dan has never been good at sports. He was a smaller guy, not puny, just your average teen in jeans. Dan was required by his school to take a sport so he chose swimming. He went to practice and meets like he was supposed to but didn't get great results or stand out. Sometimes people even forgot Dan was on the swim team. One day Dan decided he wanted something to change. He wanted to get stronger. He talked to his parents and together they found a strength coach. Dan diligently worked with the strength coach three times a week and after three months was markedly stronger. He began getting much higher results at meets but even more impressive was he was becoming more social. His parents were amazed and a little skeptical about this new found confidence. One year later and Dan is still faithful to his strength training routine and is truly a changed young man in his demeanor and self-esteem. In case this wasn't obvious, this is a true story.
Studies like the one published in The BMJ are great because it gives some scientific credibility to what we as strength coaches know to be a life changing habit. Self-esteem, however, is not as easy to measure as mortality rate. Self-esteem is important in all ages of life but particularly in the teenage years for both male and females. When teens feel stronger it has a very positive impact on their self-esteem. Additionally, teenagers have lots of posture problems because of heavy backpacks and slumping over electronic devices. Gaining muscular strength is the best way to correct poor posture.
Do I think teens should work on strength training? Absolutely. Getting teenagers into the habit of building strength for function and confidence is positively transformative. It's something that will help them for the rest of their adult lives.
Do you have a teenage son or daughter? I can help them get started with
strength training
.