It's Crossfit Open season again. That means that in Crossfit gyms around the world, crossfitters are all doing the same weekly workout, competing against each other, building community, and for the top athletes in the world, qualifying for the Crossfit Games Regionals. Open season is a fun, challenging time for crossfitters and a yearly highlight for the Crossfit community.
But every Crossfit Open season delivers a reckoning.
Thousands of crossfitters arrive at one painful but unavoidable realization: they are not nearly strong enough.
I first saw this reckoning play out in front of me during the 2014 Crossfit Open season, when I was a very active crossfitter (the dark times before I wised up and committed to barbell training). That year, my Crossfit gym was really into the open and any athlete that worked out in the gym on a Friday attempted the open workout for that week. So crossfitters of all levels, including newbies, intermediate, and long-time crossfitters were doing these workouts.
The first workout of that year, 14.1 was an AMRAP combination of double unders and light power snatches. A barbell was involved but this definitely was a heart pounding cardio workout. 14.2 also involved a barbell but it was also all about the cardio, involving light overhead squats and chest-to-bar pullups.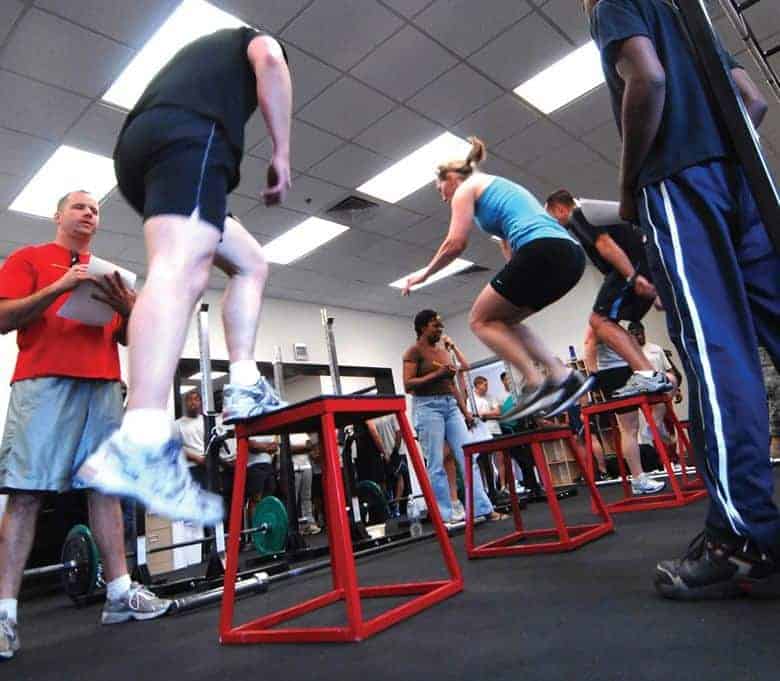 Then came 14.3:
AMRAP 8 minutes:
Men:
135 lbs (61 kg) deadlifts, 10 reps
15 box jumps
185 lbs (54 kg) deadlifts, 15 reps
15 box jumps
225 lbs (102 kg) deadlifts, 20 reps
15 box jumps
275 lbs (125 kg) deadlifts, 25 reps
15 box jumps
315 lbs (143 kg) deadlifts, 30 reps
15 box jumps
365 lbs (166 kg) deadlifts, 35 reps
15 box jumps
Women:
95 lbs (43 kg) deadlifts, 10 reps
15 box jumps, 20-inch
135 lbs deadlifts (61 kg), 15 reps
15 box jumps
155 lbs (70 kg) deadlifts, 20 reps
15 box jumps
185 lbs (84 kg) deadlifts, 25 reps
15 box jumps
205 lbs (93 kg) deadlifts, 30 reps
15 box jumps
225 lbs (102 kg) deadlifts, 35 reps
15 box jumps
14.3 is a silly workout that probably isn't safe. I am not encouraging anyone to do it. But many of us did do it back in 2014 so it is worth talking about the impact of that workout, which was quite simply: if you didn't have a strong deadlift, this workout exposed it.
The 50th percentile for this workout was 104 reps for men (completing 14 of the 275 lb deadlifts) and 99 for women (completing 9 of the 185 lb deadlifts). (I completed 97 reps or 7 of those 185 lb deadlifts.)
Plenty of men in my gym found that when they got to the 275 lb deadlift (and women to the 185 lb deadlift), that they could not complete a single rep. Worldwide, 1 in 4 women could not lift 185 for one rep and 1 in 4 men could complete only 4 reps at 275.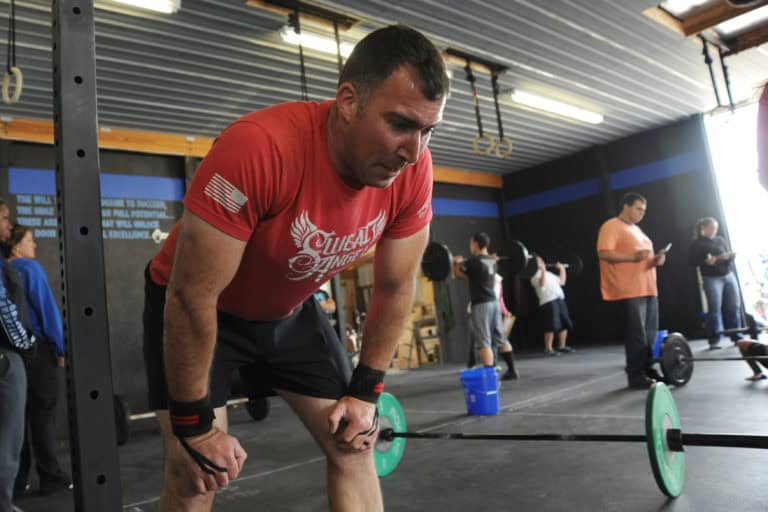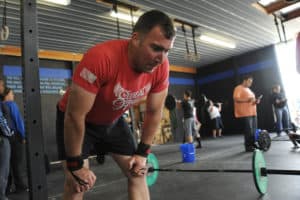 After 14.3, one incredibly well conditioned and committed crossfitter in my gym resorted to quitting crossfit for six months to focus exclusively on strength; he was motivated by the desperate and visceral defeat of spending minutes staring at a barbell, that his obsession with his Fran time, had rendered him powerless to move.
Over the years, I have learned that experiencing failure in 14.3 led several crossfitters to this same decision. That workout in particular was apparently several crossfitters' I'm weak AF come to Jesus moment.
And the decision by even the most committed of crossfitters to focus exclusively on strength for a while makes sense. Crossfit Open workouts are not decreasing the focus on strength. If anything, Crossfit elevates its focus on strength every year. In fact, in 2015, Crossfit fundamentally changed the Open for the central purpose of jacking up the weights used in workouts; Crossfit bifurcated the open workouts into the "RX Division" and "Scaled Division". This bifurcation allowed Crossfit to prescribe heavier weights in Open workouts (the RX Division) while allowing your average crossfitter to be able to compete instead of staring at an impossibly heavy barbell they couldn't lift in their wildest dreams (Scaled Division).
Let's take a look at some of the open workouts over the past few years:
There is no way to deny it: if you want to do well in the Crossfit Open, you absolutely have to be strong. And if you want to get strong, you need to put down the goddamned wall balls and jump ropes, abstain from the burpees and 45 minute metcons, and get your skinny, weak ass under a barbell.
And you have to commit to doing that for at least six months because strength takes a long time to develop as opposed to conditioning, which comes relatively quickly.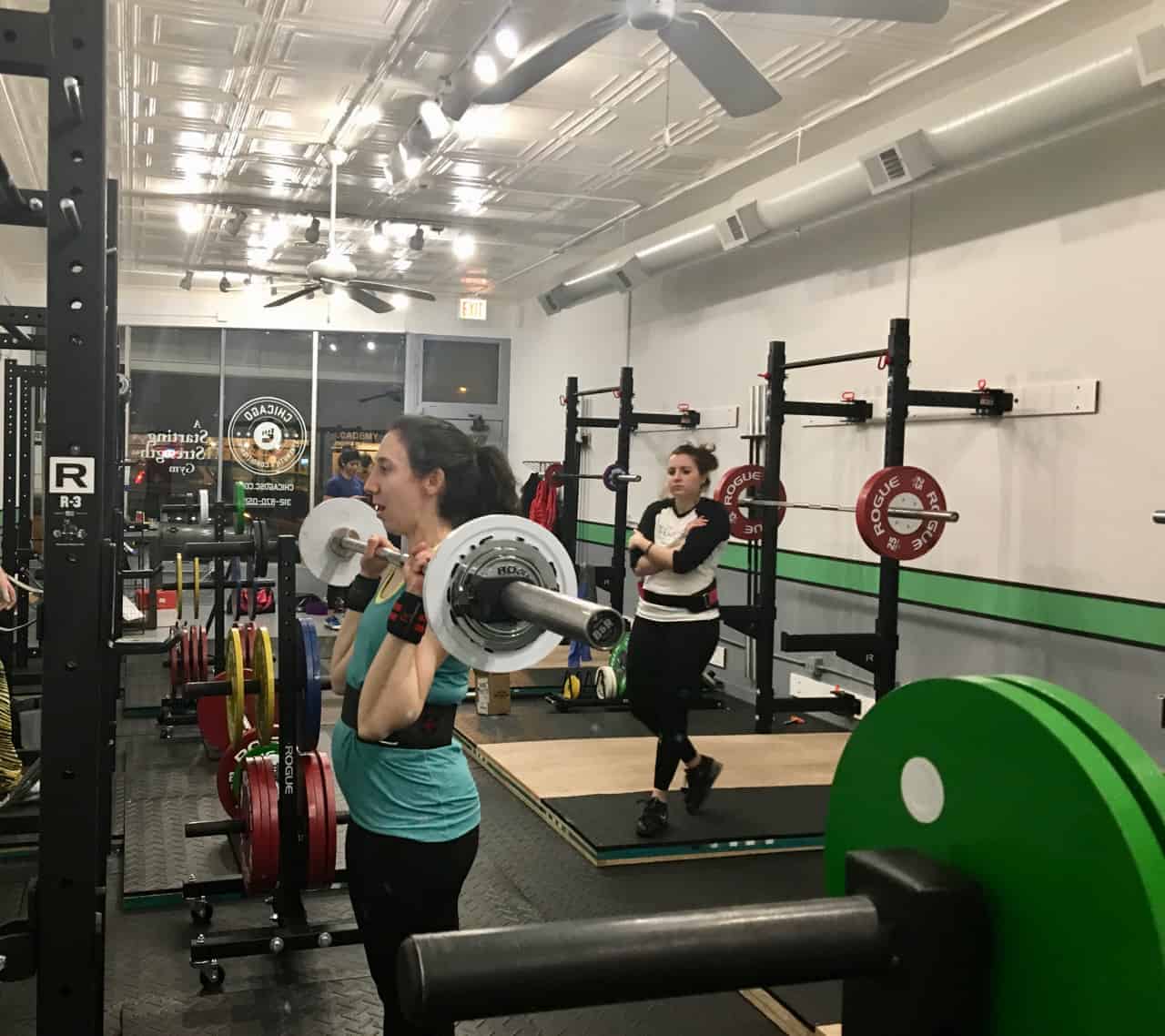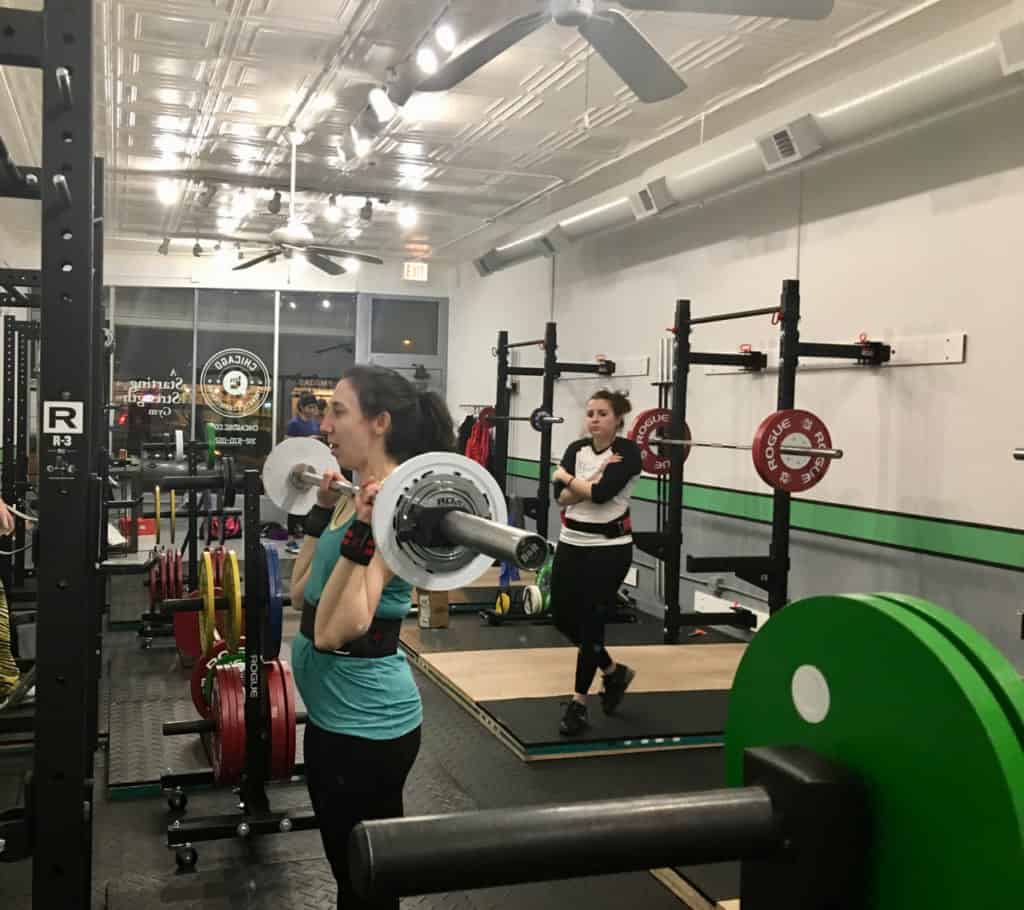 If you take six months away from Crossfit to focus only on strength, that increased strength will stay with you for life and weights that gave you hell in this year's Crossfit Open, you may find yourself breezing through in next year's open. As Mark Rippetoe says:
Once a man gets strong, he's always stronger than he was before, even if he quits training, because the long-term adaptations have raised his baseline strength. Getting stronger is 'expensive' to your body, and expensive things are not usually disposed of quickly.
By the way, increasing your baseline level of strength does not just help you pick up the heavy weights. Let's talk about those metcons that you crossfitters have such a big crush on. With respect to a crossfit workout such as Diane,which prescribes a 225 pound deadlift for men/155 deadlift for women, if your one rep max is 200/140, you will not be able to even post a score for that workout. (By the way, just a few days after I wrote this blog post, Diane was announced as 18.4).
Additionally, a workout like Fran that prescribes a 95 pound for men/65 pound for women thruster will be infinitely easier for someone with a 250 pound one rep max thruster than it will be for someone with a 150 pound one rep max thruster.
The worst experience I ever had in the gym was completing 14.5/16.5, the thruster/burpee hellscape combination, which prescribes a whole bucket load of 95lb/65 lb thrusters. Seasoned crossfitters know what I am talking about with this workout. If you had this experience too and maybe wanted to someday be able complete this workout and not wish you were dead, you would want to get your one rep max thruster up as high as possible so that 95/65 doesn't feel heavy. When your one rep max goes up, lifting lighter weights at higher reps becomes easier. Period.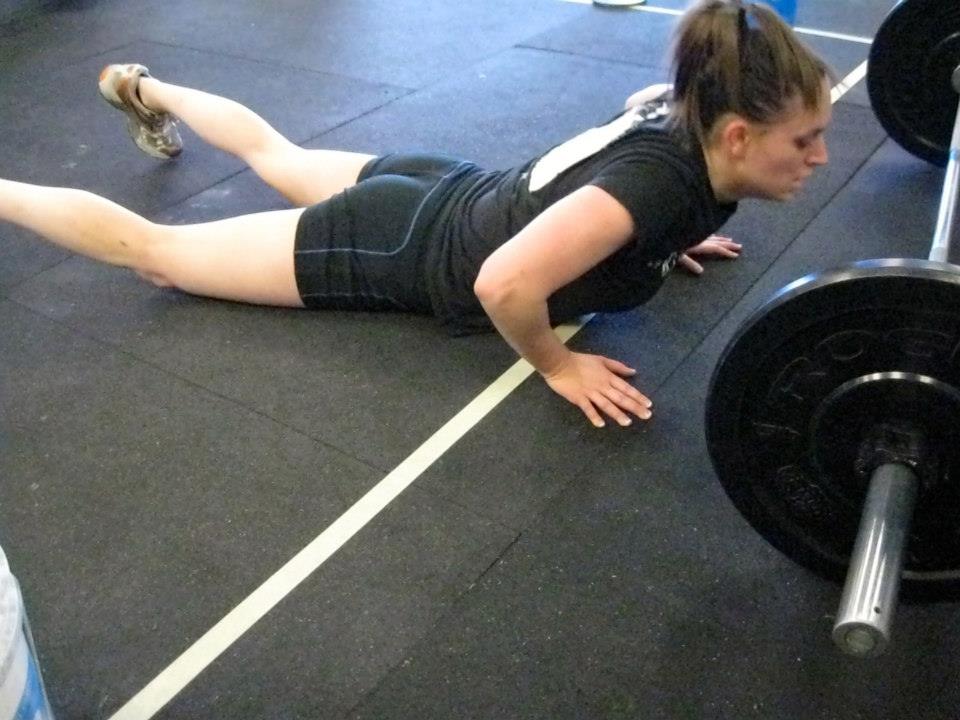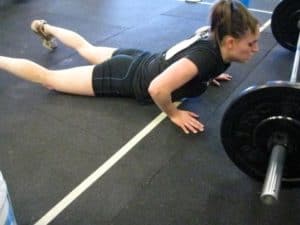 If you have ever felt defeated by an open workout with heavy weights, stared helplessly at a barbell, or wished your one rep maxes were higher, it's time to do something different. You don't have to quit crossfit forever but you do need to press pause, commit exclusively to strength training for at least six months, and get reps in with a barbell. If you're interested in doing that, contact us!
When you go back to crossfit, your new strength baseline will pay off in spades.