In case you haven't heard yet, the Chicago Cubs won the 2016 World Series. I am not here to discuss the tremendous achievement and historical implications of the thrilling victory, which have been extensively written about by people far more qualified than me. Instead, I write this blog post to point out that without a solid base of strength, professional baseball players would be incapable of doing the things that they do.
But don't take it from me. Take it from Cubs first baseman, Anthony Rizzo. At the Cubs victory rally in November, Rizzo specifically singled out two men to thank, one being Cubs' strength and conditioning coach, Tim Buss. (The other was the team's travel secretary.)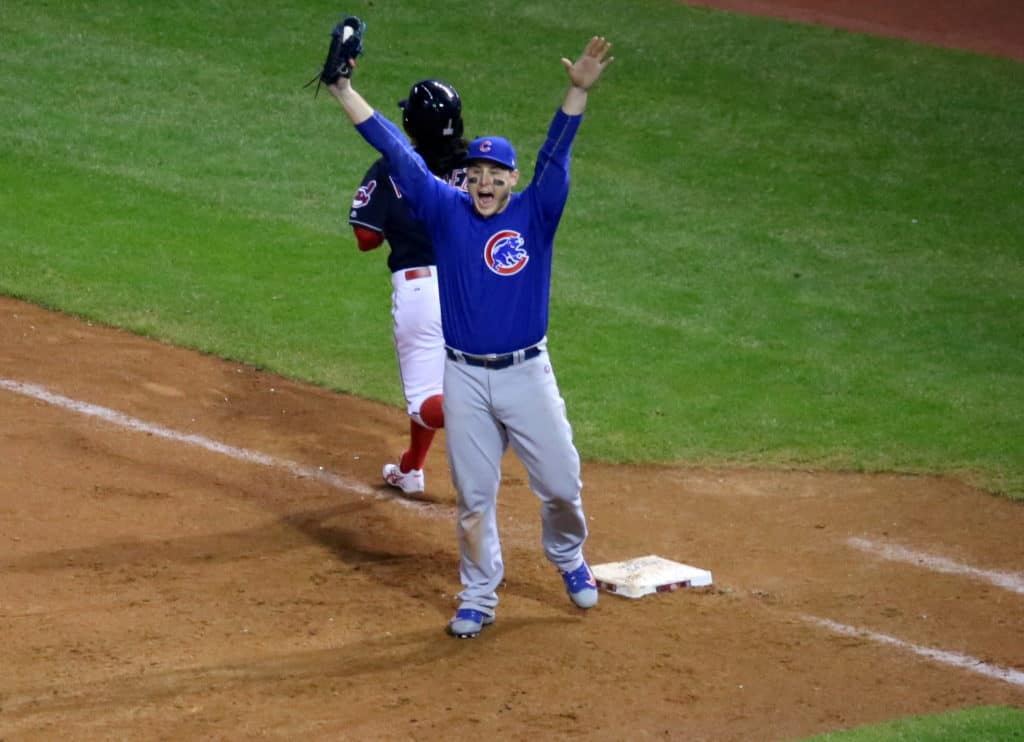 When Rizzo thanked Buss, the other Cubs behind him started yelling out Buss's name as Rizzo continued his speech, saying that Buss is what "keeps them going every day" and enables them to get through "the grind."
Indeed, Buss works with Cubs players every day during the season and he develops individualized off-season programs for each player, visiting as many of them as possible. Without him, their grueling schedule would be impossible.
Buss said that to have Rizzo thank him in front of 5 million people was "special" but it is not surprising that Rizzo was the one to single him out. Supposedly, Rizzo is the strongest player on the team. Although, apparently Cubs' Pitcher, Jake Arrieta's, focus on his lower body in the weight room has been integral to his success.
Of course, Cubs players routinely work with specific coaches (pitching coaches, base coaches, etc) who help them hone skills specifically related to the sport of baseball. Similarly, football players work with specific coaches such as special teams coaches and wide receiver coaches to help them hone those sports specific skills. But one thing all sports teams have in common is a strength coach.
Why? Because no matter how good you are at your sport, by adding strength, you will only become better.
Unsurprisingly, Cubs players are not the only baseball players focusing on strength. A recent San Francisco Gate article discussed right-handed hitter, Josh Donaldson's, training regimen of flipping tires and stated that he worked up to squatting 465 pounds. Giants' outfielder Hunter Pence has trained by pushing cars up hills.
That's because in order to stay healthy for a 162 game season and reach their true potential, all baseball players require a solid base of strength or their bodies will break down.
And in order to stay healthy for a 90 year life and reach our true potential, all humans require a solid base of strength or our bodies will break down.
You don't have to be a world series victor to want to get the most out of your body during your lifetime. But if you want to prolong the years that your body stays healthy and useful to you, you do need to train the same way as a world series victor.
So get to the gym and pick up something heavy.