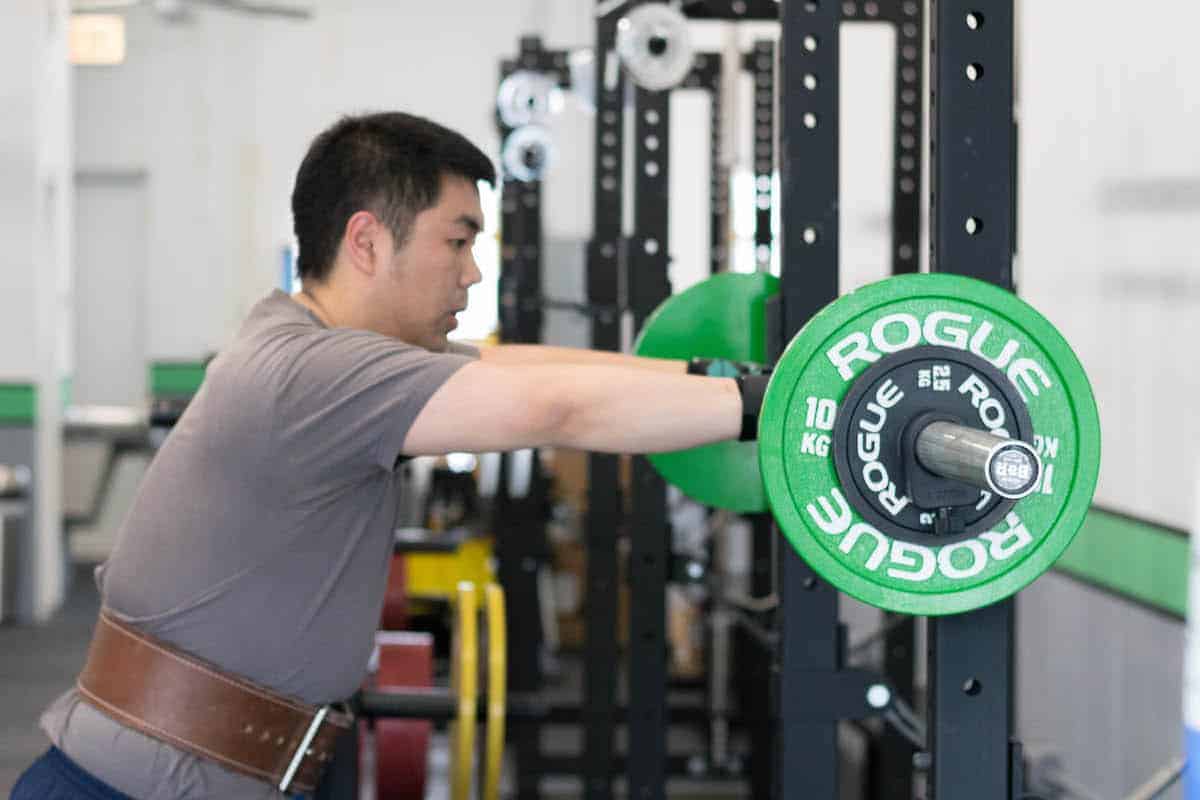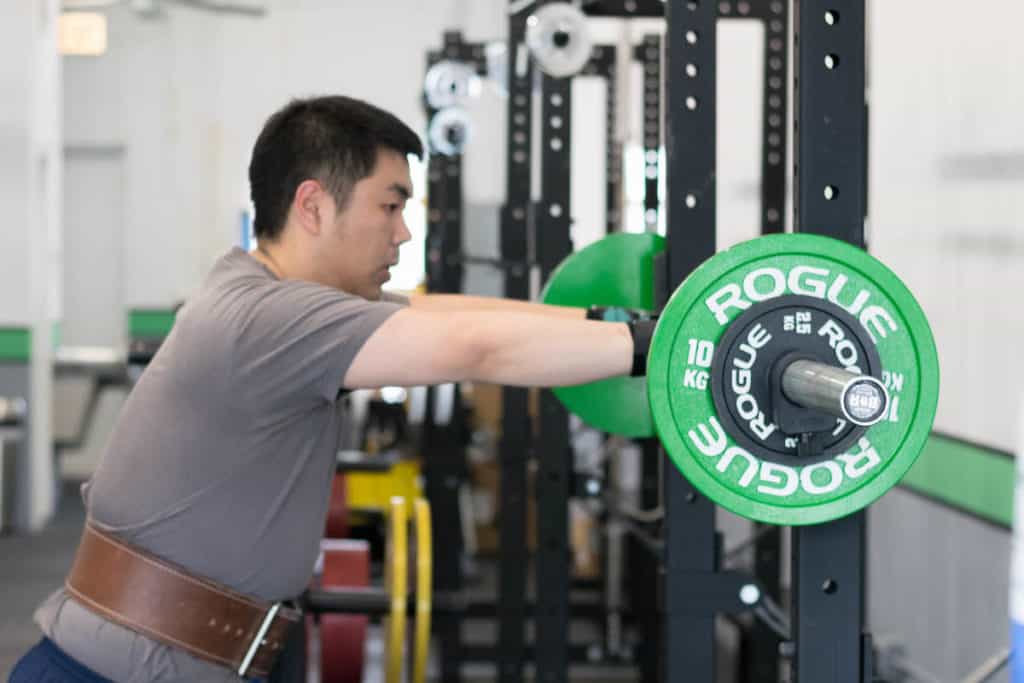 Chris is one of Chicago Strength & Conditioning's founding members. He usually works out in the evening and is almost always the first one in the gym. He joined as a member the moment we opened in November and we have had a blast watching him crush PRs for the past seven months. Since joining Chicago S&C, Chris has improved his squat by almost 100 pounds.
Please share a little about yourself. Profession, family, age, background…
I am 27 years old and a data consultant. I grew up in the Chicago suburbs and used to live in New York City before moving back to Chicago. In addition to weightlifting, I enjoy cooking and watching movies.
What was your exercise history before Chicago S&C?
While living in New York, I ran like everyone else. During this time, I also learned about the Starting Strength program from an online forum.
How did you find out about Chicago S&C and what was the catalyst to get you to contact us and come in your first day?
After switching jobs, I had a lot more free time and wanted to take lifting weights more seriously. Being familiar with the Starting Strength program, I got in touch with Coach Dave through the Starting Strength coaches directory. I started training with Coach Dave privately in August and joined Chicago S&C when it opened in November.
What are your current personal bests for all the lifts? (Squat, bench press, deadlift, press) and what were your personal bests before you started at Chicago S&C?
Squat: 102 kg > 145 kg
Bench Press: 61 kg > 79 kg
Press: 45 kg > 61 kg
Chris declined to share his deadlift. Perhaps he doesn't want our readers to be intimidated by his bulging muscles and impressive strength!
What is your favorite lift and why?
Squat. It's as much a mental exercise as it is a physical one.
How long after starting at Chicago S&C before you noticed a difference and how has barbell training made a difference in your life?
I was able to break through plateaus and improve my PRs almost immediately. Physically, I have also noticed improved quality of sleep and overall mood.
How is strength training different than what you did before for exercise?
Strength training has always given me a greater sense of satisfaction compared to running or any cardio class. It's a great feeling to come home after lifting a ton of weight!
What would you say to someone who is unsure about starting a barbell strength training program? How would you convince a friend to get started training?
Barbell strength training is really for everyone and I see a wide range of ages, backgrounds, and experience at Chicago S&C. If any of my friends are considering self-improvement, I always tell them not to overthink it and just go for it.