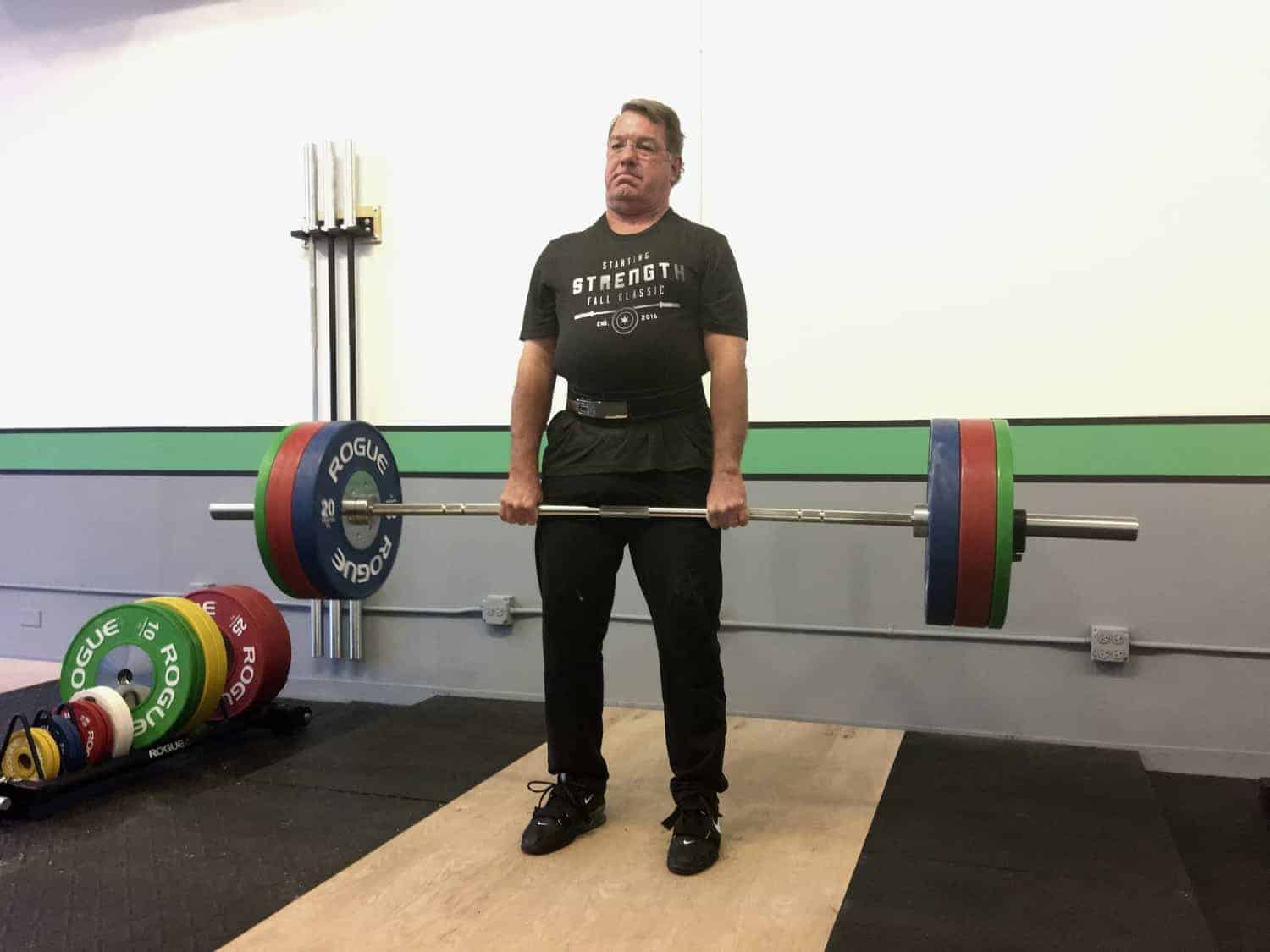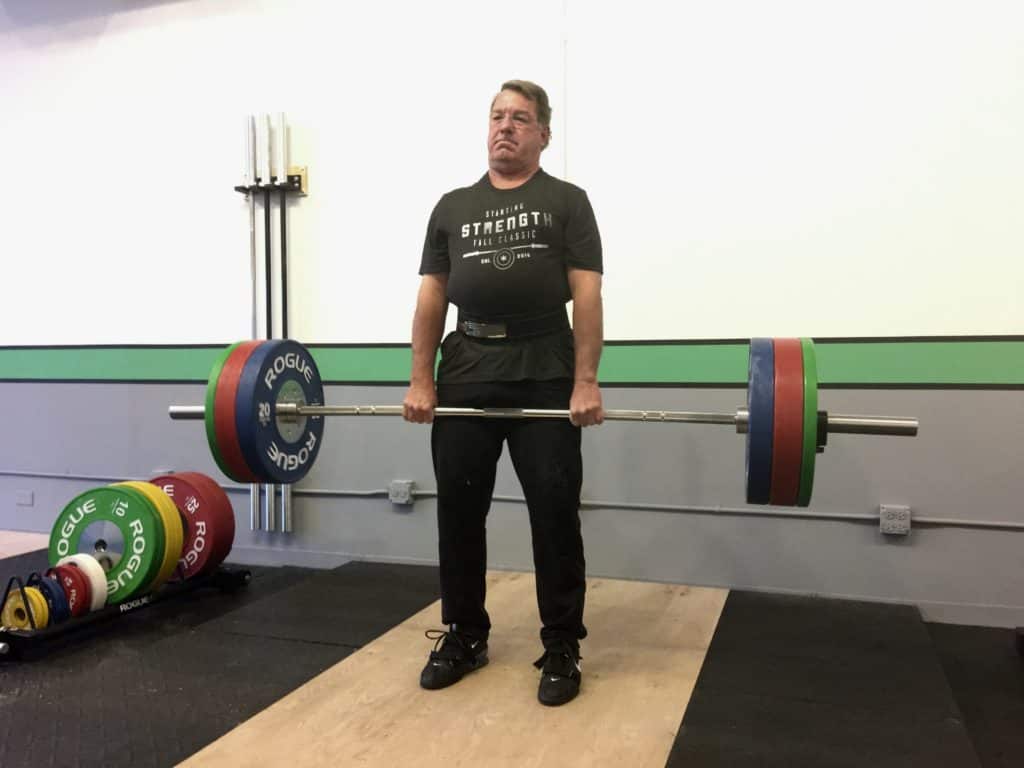 You will usually see Phil in the morning class but he makes his way to the evening class from time to time as well. You're lucky if you get to lift with Phil. He is friendly and intelligent and always has interesting things to talk about. Phil is so committed to strength training that just two days after getting wrist surgery, he was back in the gym squatting.
Phil has a very active life. He is a highly successful trial attorney, frequently travels to exciting places, and he regularly skis and golfs. Strength training enables him to keep up with his busy life.
Please share a little about yourself and your background.
I am 65 years old, married for 42 years, with three grown sons and one grandson. I grew up in the Chicago area and have spent most of my life here. I am a trial lawyer and focus mainly on commercial litigation.
How did you find out about Chicago S&C and what was the catalyst to get you to contact us in and come in your first day?
I read about Starting Strength on Instapundit (a political blog). I read the books and then went to a Starting Strength seminar to learn proper form in the lifts. After that, I used the Starting Strength website to find a coach in the area. I have been working with Dave ever since.
What was your exercise history before Chicago S&C?
I worked out sporadically with a few trainers who focused on "functional training." There was no systematic strength training before I worked with Dave.
What are your current personal bests for all of the lifts?
Squat: 110kg (242 lbs)
Bench: 68kg (150 lbs)
Press: 50kg (110 lbs)
Deadlift: 139kg (305 lbs)
What is your favorite lift and why?
Squat. I do not feel quite as weak in the squat as I do in the other lifts (especially upper body).
How long after starting at Chicago S&C before you noticed a difference and how has barbell training made a difference in your life?
I noticed strength gains within a month. As I have gotten older, I experienced low-level, but fairly persistent, lower back pain. That pain has disappeared. Also, when I walk the golf course (which I do several times a week in the summer), I don't have the hip and knee soreness I used to experience. More generally, I have much better stamina than before.
How is strength training different than what you did before for exercise?
The trainers I worked with before Starting Strength focused on core strength, balance, etc. Lots of exercises on one foot or bosu balls. There were no metrics that were tracked to see if I was actually making any progress. (However, I did get very good at standing on one foot with my eyes closed…not sure how useful this is in the real world.)
What would you say to someone who is unsure about starting a barbell strength training program? How would you convince a friend to get started training?
Gaining strength is the single most important thing you can do for your health and enjoyment of physical activity. Strength becomes more and more important as you get older. Barbell training is the most effective and efficient way to gain strength. It also is better than "functional training" at strengthening your core and improving your balance. Don't be self-conscious about getting started. Everyone at Chicago S&C is supportive and encouraging of other members.