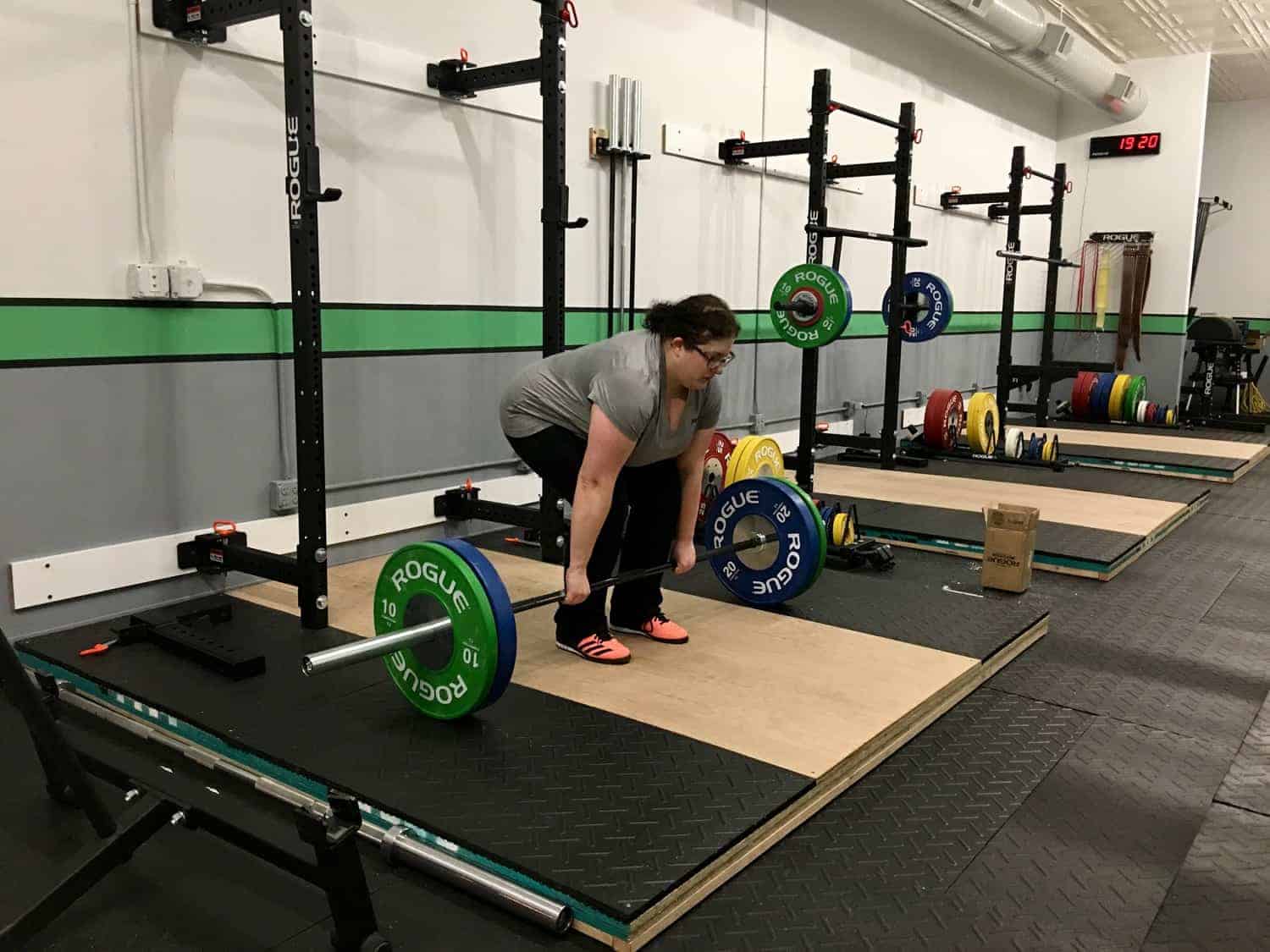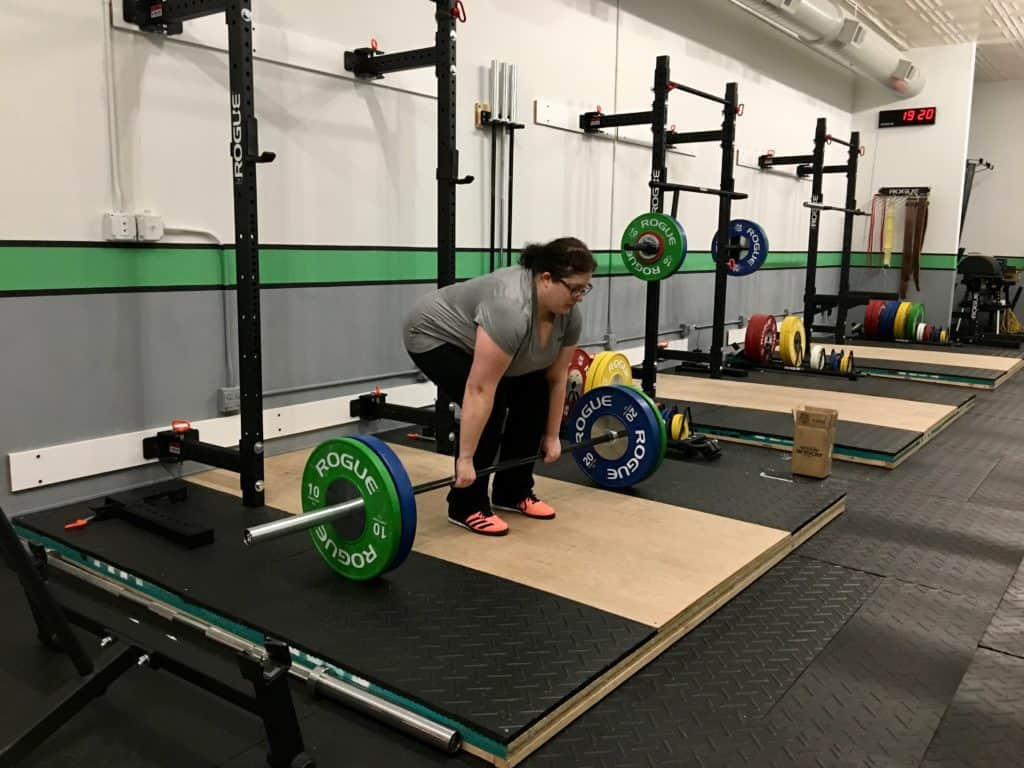 Nicole trains in the evening and it is widely thought that she will have the best squat in the gym within a few months because she is showing no signs of stopping and seems to show no stress in her face while she lifts. Her squat has gone up 53.5 kilos and her deadlift has gone up 54 kilos since she started lifting at Chicago S&C!
Nicole is a polite, sweetheart who always thanks her spotters and soon she is going to be a polite, sweetheart with some deadly lifts.
Please share a little about yourself. Profession, family, age, background…
I am 30 years old and am a Human Resources Manager for a renewable energy company in Chicago, where I've been working for the past four years. My fiancé, Carl Thuringer, and I, are getting married June 3 this year and have been together almost 5 years. We are in the process of buying our first home together and cannot wait to adopt a Corgi within the next year or two.  
What was your exercise history before Chicago S&C?
I grew up swimming competitively and was on the swim team at Lyons Township High School for four years. When I went to college, I did a lot of cardio workouts and step classes but never lifted weights. I kept up the cardio since then but decided I wanted a change. That's where weight lifting came into the picture. 
How did you find out about Chicago S&C and what was the catalyst to get you to contact us and come in your first day?
Carl, my fiancé, met Coach Dave when they working together at Groupon, and he began training with Dave at his home gym. Carl then taught me what he learned from Dave. I was inspired. When Dave opened his gym in November 2016, I knew that I wanted to start my own lifting journey. 
What are your current personal bests for all the lifts? (Squat, bench press, deadlift, press)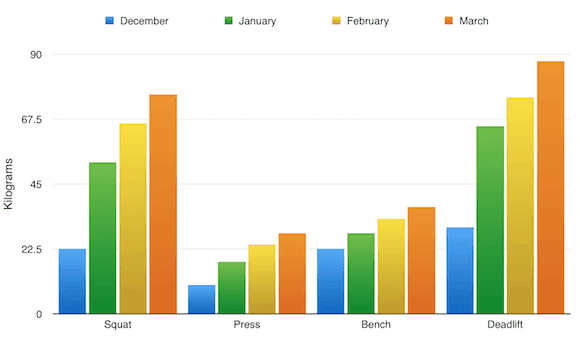 Squat: 76 kg
Bench Press: 38 kg
Deadlift: 87.5 kg
Press: 27 kg
What is your favorite lift and why?
My favorite lift is the deadlift because I simply feel my strongest.
How long after starting at Chicago S&C before you noticed a difference and how has barbell training made a difference in your life?
About two months after I started barbell training, I noticed that I felt better and stronger than I ever have been. I can lift heavier bags of groceries without thinking about it and can carry the bags up the stairs successfully without getting out of breath. 
How is strength training different than what you did before for exercise?
Strength training is completely different than what I was doing before, which was cardio. Barbell training is challenging and for me is very engaging physically and emotionally. I used to get bored doing the elliptical all the time.  
What would you say to someone who is unsure about starting a barbell strength training program? How would you convince a friend to get started training?
Barbell strength training is more than just lifting heavy weights. It's physical. It's mental. It's challenging. The encouragement and community of fellow lifters makes for a fun atmosphere, even though the lifting part is hard. Really hard. But it's totally worth it. The feeling of accomplishing something that I've never done before, such as setting a personal record, is very motivating.