The following is a guest post by a client of mine by the name of Cristina Hall. A year ago she set out on a goal of doing something athletic for 12 consecutive months from scratch. Without any former training she set out to compete in obstacle races, GORUCK events and yes, powerlifting competitions. You can read more of Cristina's writing on her blog on Medium. I think you'll want to after reading what she has to say.
I get asked the question, "How did you get started with all of this?" a lot.
That question comes soon after I explain that I'm running 100 miles this month, or powerlifting daily, or doing multiple GORUCK and Spartan events seemingly every weekend. It's innocuous, and can be easily brushed off with a convincing "I wanted to be stronger" or the endurance event Kool-Aid drunk response of "I wanted to get harder to kill." And those are both true, but they're true after the fact, after the miles and the weights and the sweat. But what got me to send an email to who would become my first of several coaches was a breakup. I don't discuss it much, because it makes me feel as if my goals were shallow, aesthetically and externally based: to fix the relationship, to work on my butt and find a cuter replacement, and so on. Something other than the truth, which was simple: I needed to learn how to survive on my own.
How I Started
I built myself up by creating a regimen, finding coaches, sticking to a diet and setting tangible goals. I joined a crossfit gym, solely based on its proximity to my house. I figured it would be hard enough to convince myself to go; transportation couldn't be an issue. Lucky for me, Crossfit Competitive Edge was a great place to start. Holly, Ben and Neil were my coaches, my mentors and my friends. They saw me run a mile for the first time. I remember high-fiving Neil the first time I ran three. I set a 5:30am alarm titled "You're an athlete now. Start acting like one." I bought running shoes and I bought lifting shoes. I developed an affinity for the simple and perfect ranger panty. I trained — up to five times per week—and just focused on getting through it. The PRs came naturally. I remember the day that I deadlifted 75 pounds. I can deadlift more than twice that now.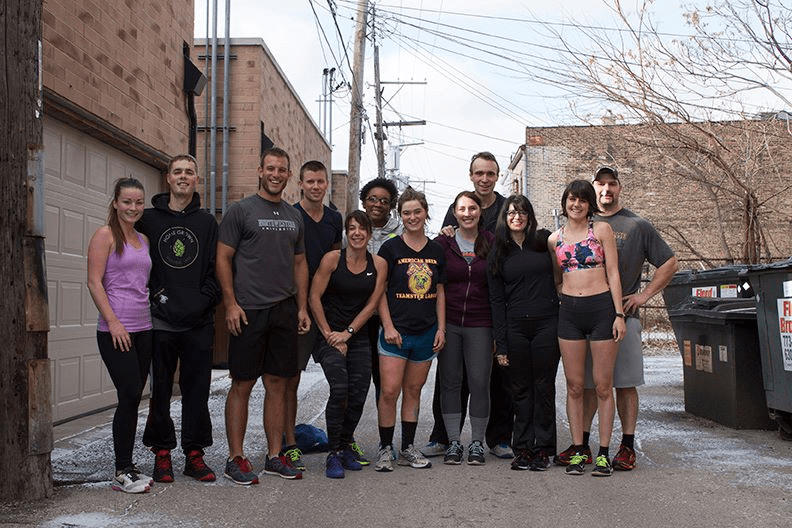 What I Ate
When I started all of this, my diet was all over the place. I learned almost immediately that I'd need to get it under control, or I'd get lightheaded during lifting and nauseous while running. I honestly believe that the most effective way to incorporate a new diet is to pick a sport and eat in a way that improves performance. I'm less likely to cheat once I view food as a necessity, part of a regimen. For crossfit, I (shock!) went with paleo. My first, most valuable resource, was The Ancestral Table. I learned how to remake Chick-Fil-A nuggets and fell in love with Son In Law Eggs. I made my own barbecue sauce and my own broth. I then read Beyond Bacon and learned how to be more involved in the process of buying meat. I learned what to look for in a good farm, and learned the differences in types of pigs. I started purchasing pork from Meadow Haven Farm in bulk. I was barely eating in restaurants, and I was eating pounds of vegetables per day. And I gained over 20 pounds of muscle myself.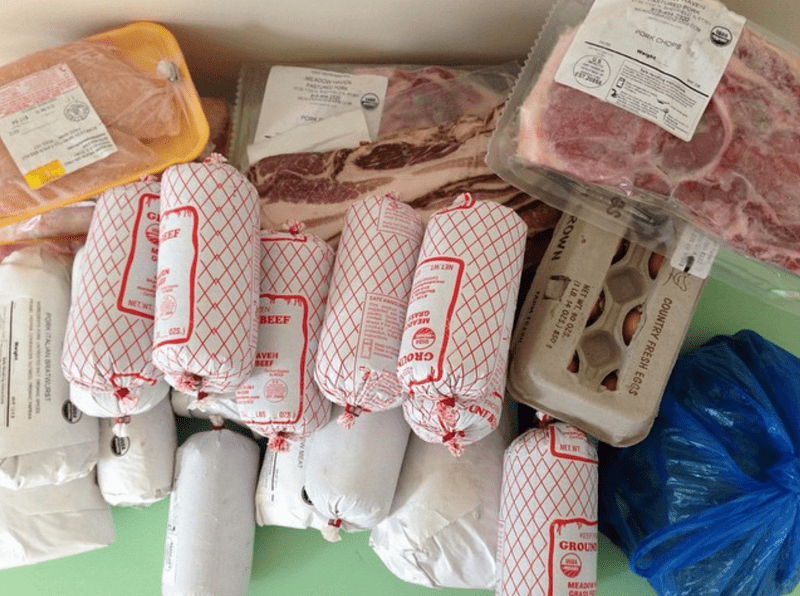 Women, Fitness and Role Models
That being said, there's something especially difficult about training to become fitter as a woman. The role models we have prioritize weight loss, and are more likely to recommend jogging and dumbbells than sprinting and barbells. Women like Annie Thorisdottir, Juliette Chang-Fane, Lauren Fisher, Krystal Cantu and Jemima Kirke work to emphasize strength, and we need these women. But as I went up in sizes, increasing my PRs while abandoning my 00 standing, the one I really needed on my side was myself. No matter how many GORUCK events I completed, how high my lifting PRs were, and how many miles I could run, I still had to face the dressing room at Lululemon with 360° mirrors. I had to bag up all my size XS shorts and remind myself that stronger is better. I surrounded myself virtually with all those women (thanks, Instagram!) and tried to quiet any dissenting opinions in my own head. And though my experience is female, and specific to me in many ways, I knew that the concept of growing to rely on oneself was as widespread as it is daunting. So I made this:
I offered to send one to anyone who wrote me some snail mail about how they got started with their active lifestyle. I've sent out many patches, and every once in a while I see them around. The people I send them to think that I'm motivating them, but they've got it backwards. Those patches go places I haven't made it to yet: most recently on the hat of someone completing a full Ironman. They serve as benchmarks, because I've read all of their owners' stories and know that they started out just like me.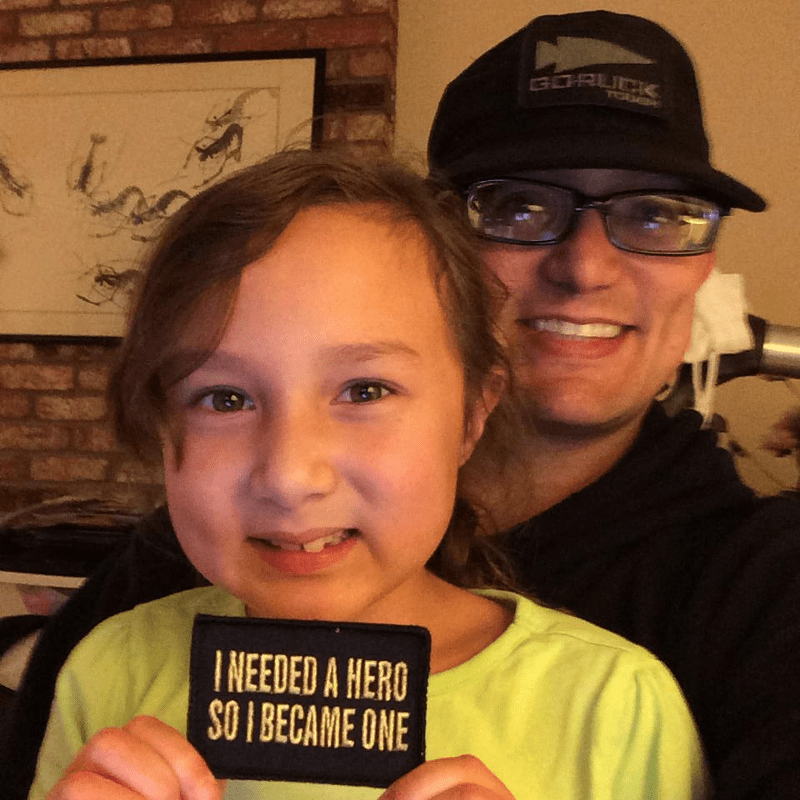 Where I'm at Now
I was extremely meticulous about all of this at the onset in a way that I no longer am, because I was working to build a habit while fearing that I would suddenly drop everything. I had this paranoia that one McDonald's fry could convince me to give it all up. For the record, I've had many many fries since this point and have only continued to get stronger. But at the beginning, I didn't know my limits. I didn't know what I could handle. I didn't know I could handle carrying a rucksack full of bricks across a beach, which turned into carrying a person on my back on top of a rucksack full of bricks across a beach. I didn't know not being able to run a mile would turn into being able to run 10, and probably more. Not being able to pick up an empty barbell into squatting my bodyweight and a half. My initial fears felt so trivial. When I said that I needed to learn how to survive on my own after that breakup, I thought I meant things like eating dinner on my own. These days, I ruck 12 miles with bricks on my back, and I prefer to be alone.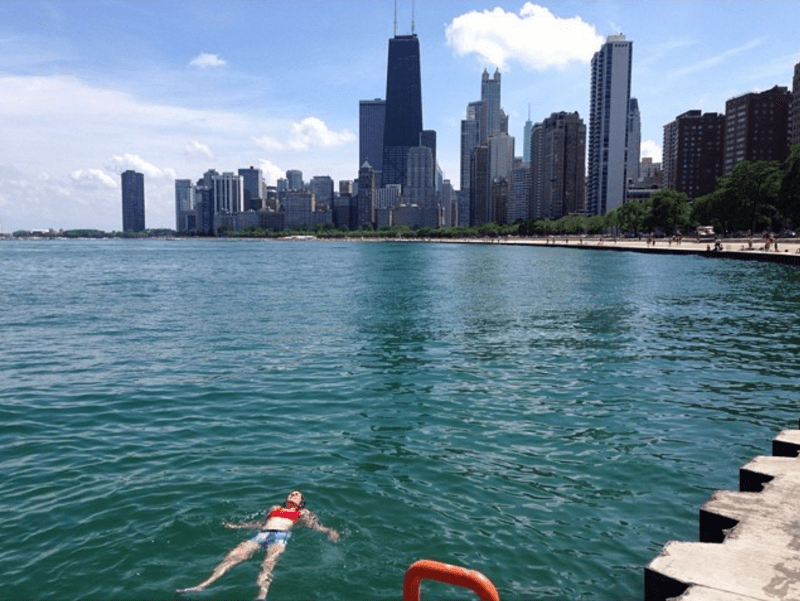 When Cristina came to me she had a clear goal in mind. We took her squat from 105 lb. to 150 lb., her deadlift from 122 lb. to 5×165 lb. and her press from 40 lb. to 52 lb. She competed in her first powerlifting competition in June 2015. I'm proud of what she has accomplished and seeing people achieve their goals is why I do this.